Akira Ito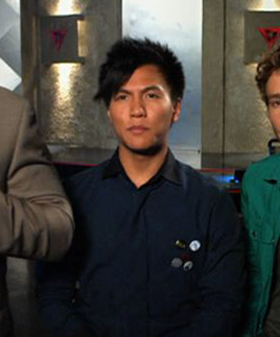 Species:
Human
First Appearance:
Potrayed by:
TBA
Likes:
Hayley
Dislikes:
TBA
Family:
No known relatives
Other Relationships:
Hayley Steele (crush)

Akira is the strict field leader of the Japanese Troop, and apparently fancies Hayley. Him and his team were sent to Lakewood to share monster-hunting techniques with the infamous Lakewood Troop and help them defeat a Borlak.
Ad blocker interference detected!
Wikia is a free-to-use site that makes money from advertising. We have a modified experience for viewers using ad blockers

Wikia is not accessible if you've made further modifications. Remove the custom ad blocker rule(s) and the page will load as expected.