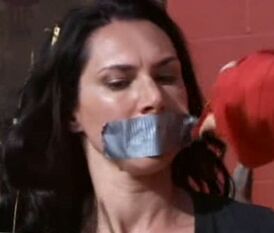 A world-famous troop leader that appears in The Substitute. She was assigned to act as the kids' temporary leader while Mr. Stockley took some time off to get dental work, but was eventually revealed to be a Locht in disguise after she imprisoned Jake and freed the Lochts that the Troop had previous captured. Remembering that Bianca had a famous love of smoothies, Hayley and Jake went to a local smoothie shop, where they found the real Bianca bound and gagged inside of a sealed up crate in back of the shop. After being freed, Bianca helped the Troop track down the Lochts, but didn't help them fight as she was now terrifed of monsters due to her age.
She the inventor of the famous troop fighting move 'the stonehouse kick'.
Ad blocker interference detected!
Wikia is a free-to-use site that makes money from advertising. We have a modified experience for viewers using ad blockers

Wikia is not accessible if you've made further modifications. Remove the custom ad blocker rule(s) and the page will load as expected.