Chino Nash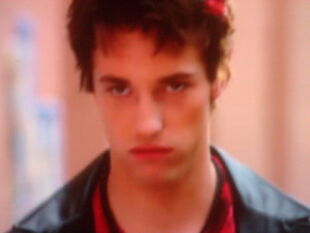 Species:
1/2 Human
1/2 Blood Thrasher
First Appearance:
Potrayed by:
Steve Love
Likes:
Consuming humans
Dislikes:
His human side
The Troop
Family:
Cadence Nash (sister)
Other Relationships:
The Troop (enemy)
Chino is Cadence's older brother. Unlike his sister, rather than attempt to resist his monster side, Chino embraces it. He was captured and presumably either banished back to the Monster World, or placed in Troop captivity. He craves the smell and taste of human blood, eating anyone he chooses to eat or if they annoy him.
Biography
Edit
Chino was raised in a hut in the Monster World alongside his sister, Cadence, but was quick to leave as he felt the place was "too human."
Chino arrives in Lakewood and attacks Cadence before discovering who she is. Upon discovering Cadence has a boyfriend, Chino blackmails Cadence by threatening to eat him. Chino tries to convince Cadence to embrace her monster side by giving her a skunk to eat. However, before Cadence can give in to her monster cravings, Jake, Hayley and Etienne arrive and Chino flees.
Later, Chino shows up at school and Cadence orders him to leave Lakewood. However, he simply quotes on her humanity and warns Cadence that the humans will turn on her. Chino is shortly after confronted by a cop who irritates Chino, causing the latter to eat and kill him.
Chino then encounters Cadence at a cafe, where Cadence warns Chino about the Troop, but when he discovers that they rejected her, he convinces her that they rejected her because of what she is.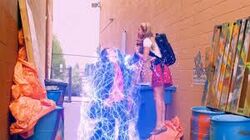 While he is leaving the cafe, Chino is attacked by Jake and Hayley. When Chino resists capture and attacks Hayley, he is stunned by Jake.
He was thereafter presumably taken into Troop custody.
Ad blocker interference detected!
Wikia is a free-to-use site that makes money from advertising. We have a modified experience for viewers using ad blockers

Wikia is not accessible if you've made further modifications. Remove the custom ad blocker rule(s) and the page will load as expected.