Forest Grump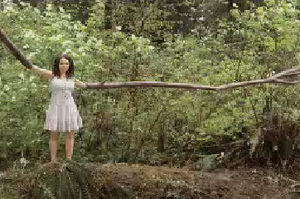 Season:
1
Episode:
3
Director:
Peter Lauer
Writer:
Greg Coolidge
Original air date:
September 18, 2009
Production No:
103
Previous Episode:
Next Episode:
A Dryad poses as a student in order to wreak havoc on the student council. Jake falls for her and soon discovers that she was going to root him in the ground forever. Meanwhile, Felix must protect a boy who wronged him in the past.
to be added
Appearances
Edit
Characters
Edit
Ad blocker interference detected!
Wikia is a free-to-use site that makes money from advertising. We have a modified experience for viewers using ad blockers

Wikia is not accessible if you've made further modifications. Remove the custom ad blocker rule(s) and the page will load as expected.