Jayldence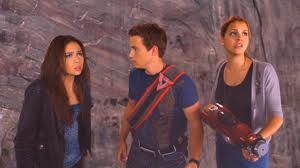 Shipped Characters:
Length of Relationship:
N/A
Start of Relationship:
N/A
Status:
Friends
Ship Rivals:

Better known as Jayldence, this is the friendship and love triangle of Hayley Steele, Cadence Nash and Jake Collins. Although Jake rmains friends with both while Cadence and Hayley go from frienimies to friends. For individual pairings see Jadence, Jayley, or Cadley.
Cadence tricked Jake into asking her out wwhen he was about to ask Hayley.
Hayley was upset about this and tried to convince Cadence Jake was abou to ask her out.
Hayley spied on Cadence and Jake's date.
Jake called Hayley and Cadence pretty.
When Hayley was arguing with Cadence Jake just said 'Girls fighting over me? Man I wish there were more people to see this!" Cadence and Hayley both put there hands in his face.
Ad blocker interference detected!
Wikia is a free-to-use site that makes money from advertising. We have a modified experience for viewers using ad blockers

Wikia is not accessible if you've made further modifications. Remove the custom ad blocker rule(s) and the page will load as expected.