"This creature's cry can shatter glass and debilitate humans nearby. Their greatest enemy is the Kaiju."
―The Troop official site's description of the Screaming Tree Weasel
Screaming Tree Weasel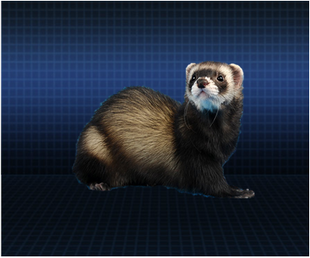 Appearance(s):
Height:
1-1.5 feet long
Weight:
4-12 lbs
Special Abilities:
Pulsating scream

Screaming Tree Weasels are weasel-like monsters with a powerful sonic cry.
At an unknown point, a Screaming Tree Weasel was captured by the Troop.
Hayley tries to use the captive Tree Weasel to force a Kaiju tentacle off Felix's head, but the Tree Weasel instead provokes the tentacle and causes it to get the Tree Weasel stuck to Felix's head too.
Appearance
Edit
Screaming Tree Weasels are identical to ordinary weasels and have very sharp teeth.
Special Abilities
Edit
Screaming Tree Weasels have a sonic shriek.
to be added
Ad blocker interference detected!
Wikia is a free-to-use site that makes money from advertising. We have a modified experience for viewers using ad blockers

Wikia is not accessible if you've made further modifications. Remove the custom ad blocker rule(s) and the page will load as expected.