The Great Punkin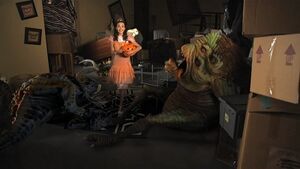 Season:
1
Episode:
26
Director:
Adam Weissman
Writer:
Harry Hannigan
Original air date:
October 23, 2009
Production No:
108
Previous Episode:
Next Episode:
The Troop have to capture a myriad of escaped monsters on Halloween night when Jake accidentally breaks down the security system and the captive monsters escape.
to be added
Appearances
Edit
Characters
Edit
Ad blocker interference detected!
Wikia is a free-to-use site that makes money from advertising. We have a modified experience for viewers using ad blockers

Wikia is not accessible if you've made further modifications. Remove the custom ad blocker rule(s) and the page will load as expected.