The Substitute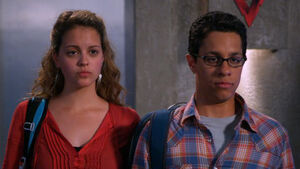 Season:
1
Episode:
12
Director:
Adam Weissman
Writer:
Erika Kaestle
Patrick McCarthy
Original air date:
January 9, 2010
Production No:
114
Previous Episode:
Next Episode:
When a veteran Troop member named Bianca Stonehouse replaces Mr. Stockley due to his dentist appointment, The Troop discover that she is a monster in disguise, there to help another monster escape.
to be added
Appearances
Edit
Characters
Edit
Ad blocker interference detected!
Wikia is a free-to-use site that makes money from advertising. We have a modified experience for viewers using ad blockers

Wikia is not accessible if you've made further modifications. Remove the custom ad blocker rule(s) and the page will load as expected.