Welcome to The Troop Wiki

The wiki about Nickelodeon's show "The Troop" that anyone can edit.
Click here to vote for featured charcater and pairing
Announcments
This site has been created - 01/26/2010
New episode of The Troop "Start Me Up".
Feautured Pairing

Jayley is the romantic pairing of Jake Collins and Hayley Steele. It is currently the most popular and possible pairing on the show.
Read More.....
Feautured Character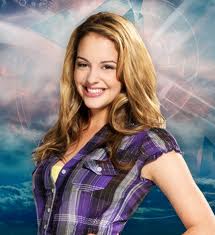 Hayley Steele
is the popular girly member of The Troop, but that doesn't mean she cannot kick monster butts! Mostly everyone likes her. She can be a control freak sometimes, but she is the planner of The Troop.
Read More....
Ad blocker interference detected!
Wikia is a free-to-use site that makes money from advertising. We have a modified experience for viewers using ad blockers

Wikia is not accessible if you've made further modifications. Remove the custom ad blocker rule(s) and the page will load as expected.