There Is No "I" in Monster Hunter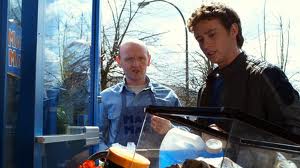 Season:
1
Episode:
4
Director:
Paul Hoen
Writer:
Max Burnett
Original air date:
September 18, 2009
Production No:
104
Previous Episode:
Next Episode:
Jake learns the value of working as a team when he ends up being eaten by a monster. After Hayley is mean-girled, she learns that although she wants to be loved by everyone, it's okay if she's not.
to be added
Appearances
Edit
Characters
Edit
Ad blocker interference detected!
Wikia is a free-to-use site that makes money from advertising. We have a modified experience for viewers using ad blockers

Wikia is not accessible if you've made further modifications. Remove the custom ad blocker rule(s) and the page will load as expected.